This case relates to some kind of intellectual property, denominated in the agreement as "copyright" and "industrial design" rights, although the true nature of the rights was not examined by the court. It's a mess of a problem, with a "solution" that turned out not to work quite as the parties planned. I'll set out the facts and I'm curious to see how readers would have solved the problem, if it can be solved.
Bruce Kirby invented the "Kirby Sailboat":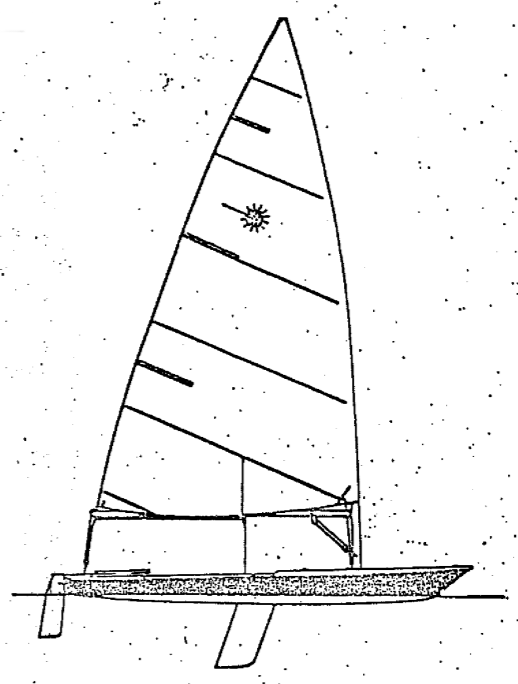 His company, Bruce Kirby, Inc., owned the rights to the design of the boats. In 1983 it entered into a "Head Agreement" with two international sailing bodies to regulate the manufacture, sale, and registration of the sailboats, sold under the brand name "Laser." (Bruce Kirby was not the trademark owner, though). In 1983 and 1989 Bruce Kirby licensed the rights to make the boats to two companies (the "Builder Agreements"), the successors of which were defendants LaserPerformance (Europe) Limited and Quarter Moon, Inc. The opinion doesn't tell us whether there were other companies authorized to make the boats.
In 2008 Bruce Kirby decided to get out of the business and sold it in its entirety to Global Sailing Limited (GSL). The Builder Agreements had this limitation on Bruce Kirby's transfer:

If you can't read it, it says "Neither Bruce Kirby nor Kirby Inc. shall assign any rights in the Licensed Design save to an assignee who shall enter into an agreement with Licensee on terms and conditions identical with the terms and conditions of this Agreement."
I suppose that GSL never entered into new Builder Agreements—at least the opinion never says that they did and, although the two companies were told to send their royalty payments to GSL, they continued to send the payments to Bruce Kirby. When Bruce Kirby refused the payments, the two boat builders put the payments into escrow. The opinion doesn't offer any reason for the boat builders' reluctance to deal with GSL, although their excuse for not paying royalties to GSL was "the lack of documentation to show that plaintiffs had assigned rights to GSL."
The agreements could only be terminated for cause (Article 10); there was no termination for convenience and the agreement didn't have a term. The choice of law is Province of Ontario, Canada.
So we'll stop here: if you were counsel for GSL, what would you do? Add your comment.

This work is licensed under a Creative Commons Attribution-NoDerivatives 4.0 International License.