And don't forget also the e-Trademarks Listserv reception, another popular event where those of us who ordinarily commune via email can actually meet in person!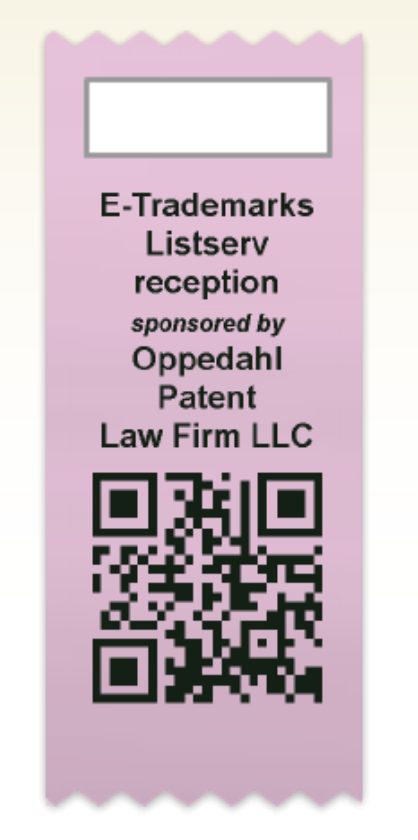 See you at B.B. King's Blues Club, (9101 International Dr. Suite 2230), Tuesday, May 24 from 5-8 pm. You can sign up here or through the QR code on the tag!

This work is licensed under a Creative Commons Attribution-NoDerivatives 4.0 International License.