A claim for trademark infringement can be brought under two different sections of the Lanham Act, Section 32 for infringement of registered trademarks and Section 43(a) for infringement of unregistered trademarks.* Registration provides some evidentiary benefits, like prima facie evidence of distinctiveness, so if a plaintiff doesn't have a registered trademark then it will have to prove the facts at trial instead.
What this means conceptually is that, for a claim of infringement under Section 32, there should be a two-step inquiry: (1) is the mark registered, which is a question of whether there is a valid registration for goods and services in which the plaintiff actually trades, considering both the mark and the goods and services; and (2) is there likelihood of confusion between these registered goods and services and the defendant's goods and services? The concept of relatedness falls into the second question, not the first, that is, if I have a registration for, and actually use the mark THIRST-AID for beverage syrups, and the defendant is using THIRST-AID for beverages, the answer to the first question is "yes," and the answer to the second question turns on whether consumers are likely to believe that beverage syrups and beverages come from the same source. It is incorrect to elide the two parts into only one question, that is, to frame it as a question of whether the registration somehow covers beverages too. It just doesn't.
Unfortunately, the court in National Financial Partners Corp. v. Paycom Software, Inc. didn't get this right. Plaintiff National Financial Partners has six registrations in suit that include this logo: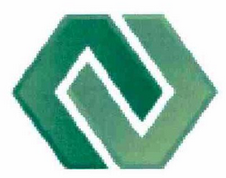 Defendant Paycom adopted the below logo in two versions, although only applied to register the 3-D version on the left: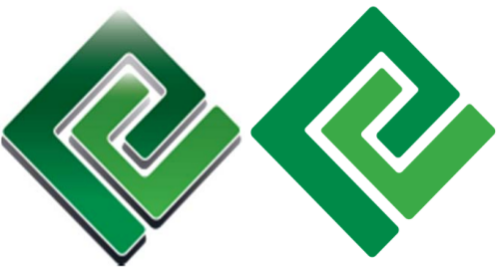 There was testimony that while the core services of the parties are somewhat different, they are related or may to some extent overlap:
Paycom is correct that NFP and Paycom's core businesses differ. Paycom is primarily a technology company that offers human resources software systems. NFP primarily offers financial services and brokerage and consulting services related to employer health plans, retirement plans, and executive benefits. Beginning in March 2013, however, NFP expanded its offerings to include human resources services. At the hearing, there was extensive testimony concerning whether NFP offers payroll and benefits administration services. Edward O'Malley, executive vice president and president of NFP's insurance and brokers' division, testified that with respect to "vendor and technology evaluation," NFP "operate[s] primarily as consultants, where we go out and identify, based on the needs of the employer, the unique criteria of the employer or customer, what technologies best fit or suit their needs." In other words, NFP generally identifies third parties to provide payroll and benefits administration technology for its clients. In fact, evidence was presented that NFP has recommended Paycom as a possible vendor to its clients. Although NFP does not offer payroll processing technology to most of its clients, O'Malley testified that NFP does have its own proprietary technology for processing payroll. This testimony arguably conflicted with Boester's. When asked if NFP's benefits group "actually [has] any of its own software," Boester stated that the group has "leveraged other software." The Court need not resolve this apparent conflict. Whether or not NFP outsources all or most of its payroll and benefits administration functions, NFP's human resources services overlap with Paycom's payroll and benefits administration business. Both target employers to assist with their human resources administration needs.
But looking at what services NFP actually offers, and whether they overlap with what Paycom offers, aren't relevant to whether NFP has a registration for them. If NFP and Paycom both sold motor oil, but NFP only registered its trademark for financial planning services, we would all readily agree that NFP's use of the mark on motor oil was an unregistered use but that there was a valid claim for infringement of the unregistered trademark.
The squirrelly reasoning also appears unnecessary, because apparently NFP has registered its trademark for services that it alleges Paycom also provides (assuming Paycom is actually providing the services for which it has a registration, yet another evidentiary short-cut, but we'll just go with it):
Paycom attempts to distinguish between NFP's human resources services, which correspond to international class 36 of the Trademark Manual of Examining Procedure, and Paycom's services, which correspond to international class 35. NFP's marks are registered under class 35 and class 36. Even though NFP's employee benefits brokerage and consulting services are listed under class 36, there is nonetheless overlap in the parties' trademark registration classifications. More importantly, there is also overlap in the parties' descriptions of their respective services. NFP's registration application describes its services as including "brokerage and consulting services for employee benefits concerning insurance and finance, namely … consulting and administrative services for executive benefits plans." Paycom's application describes its services as including "payroll administration and management services; human resources management; [and] performing employee benefits administration." In short, both parties list benefits administration as a service they provide.
But the conclusion reached is analytically wrong:
This overlap is sufficient for the Court to conclude that NFP's trademarks cover the services offered by Paycom.
The correct legal question isn't "do NFP's registrations 'cover' the services offered by Paycom," but rather simply whether the services NFP alleges were infringed are registered. It may be a minor logical error but a significant legal one. One can only register a trademark for the goods and services with which a mark is actually used. Our clients already want to file their applications for, not only what they actually sell, but also everything they consider close, and trademark attorneys have to counsel them that they can't do that because it begs a challenge that the application is fraudulent. It doesn't help when a court blurs the lines, especially when the right reasoning would have reached the same result.
National Financial Partners Corp. v. Paycom Software, Inc., No. 14 C 7424 (N.D. Ill. June 10, 2015).
*Section 43(a) is more extensive than that, but go with it for today's purposes.

The text of this work is licensed under a Creative Commons Attribution-No Derivative Works 3.0 United States License.