Below is a portion of the "Submit" page when one posts a review on Rip-Off Report, owned by defendant Xcentric. (Click on the image for the full page.) If you were to use the scrollbar on the right, you would find this grant:
"By posting information or content to any public area of www.RipoffReport.com, you automatically grant, and you represent and warrant that you have the right to grant, to Xcentric an irrevocable, perpetual, fully-paid, worldwide exclusive license to use, copy, perform, display and distribute such information and content …."
Underneath the scroll area is a check box with this text:
"By posting this report/rebuttal, I attest this report is valid. I am giving Rip–Off Report irrevocable rights to post it on the website. I acknowledge that once I post my report, it will not be removed, even at my request…."
Is this an effective grant of a copyright license? Why or why not?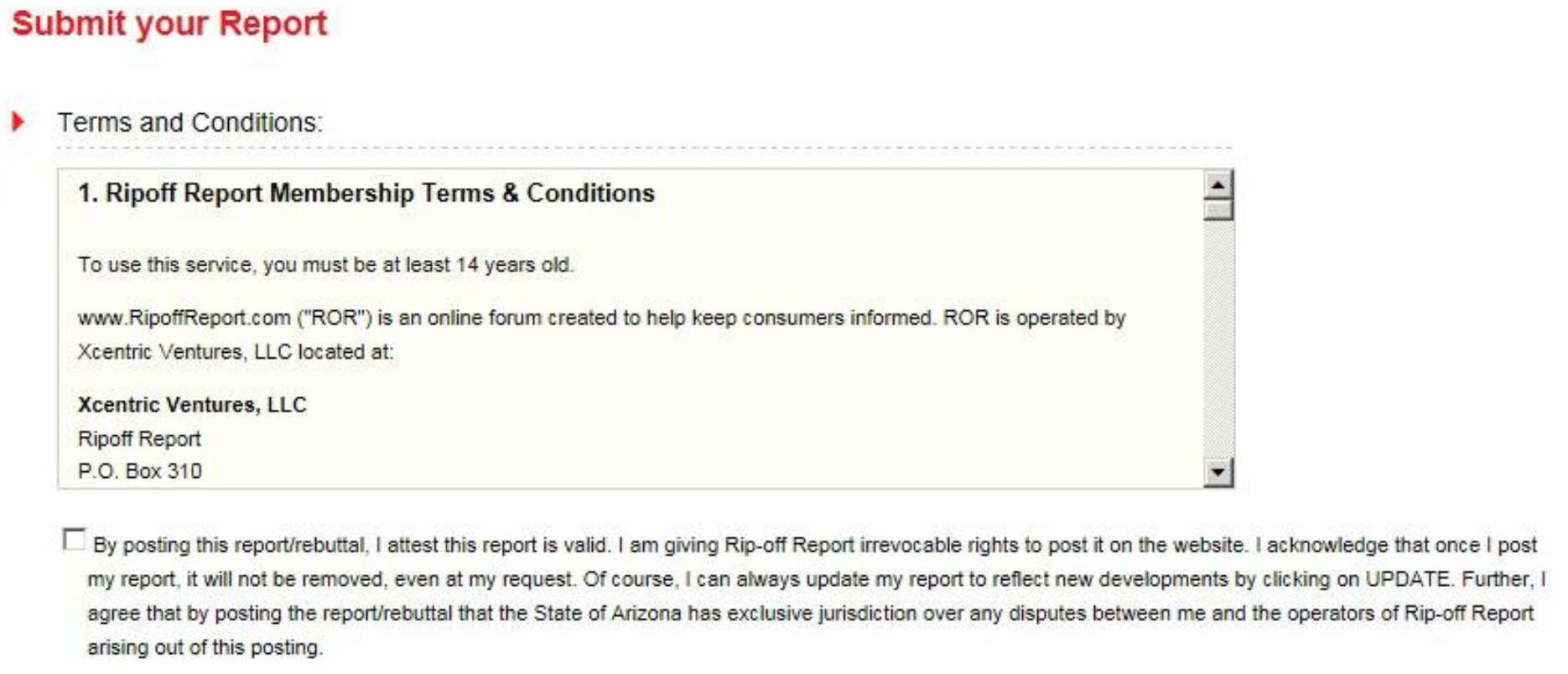 Court's conclusion to come.

The text of this work is licensed under a Creative Commons Attribution-No Derivative Works 3.0 United States License.