Does this check transfer copyright ownership?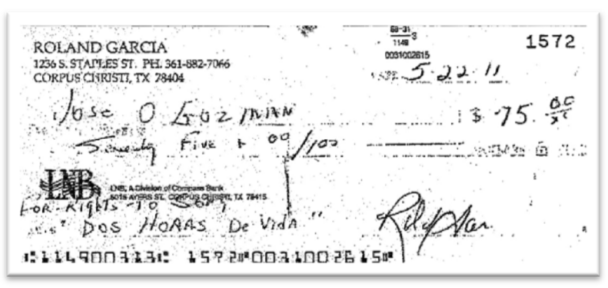 If you can't see the image, the check (which was cashed) is for $75.00 and on the memo line says "For rights to song 'Dos Horas De Vida." What do you think? Leave your comments below.

The text of this work is licensed under a Creative Commons Attribution-No Derivative Works 3.0 United States License.